Welcome to my website!
My name is Mairsile and I write lesbian novels, mostly romance with happy endings. If that's something you would enjoy reading, please take a look around.

Currently, all my books are for Kindle on Amazon, but they have a free app for your desktop.
Breaking into Prison #1 for 10 weeks!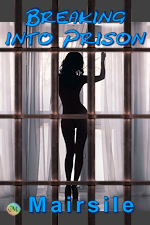 Trudie Youngblood, a successful author with a movie franchise based on her award winning novels, had everything; fame, money, and a wife who loved her. Then the unthinkable happened. Her wife was murdered leaving Trudie so devastated that she became a shut-in. Unable to leave the confines of her home, she lives with her dog and cat, allowing very few people into her inner-circle. 

Annie Nichols is the service tech for the ultra-modern building where Trudie lives behind her lock door. A routine work order introduces Annie to the reclusive writer and opens up a world of love and danger. Annie, a reservist in the Air Force Military Police, must use her skills to discover the identity of the stalker who has caused the beautiful author so much pain. Read the first chapter for free or  Buy it now!
Consequences (Blood of Pharaohs Book 1)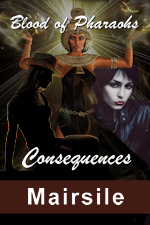 Nikki erased Lilah's memory three years ago to protect her from her violent world, but now Nikki's sire has sent her to be Lilah's bodyguard because her life is in danger from the very thing she was trying to protect her from. Can Nikki protect her without revealing her love for her? Can she discover the sinister plot against her beloved Lilah before it's too late? This vampire will sacrifice everything to save the woman she loves, including her own sanity.
Buy it now!
Just Released:
Better the Devil You Don't Know
Casey was at the pinnacle of her career in Texas, the best detective in her precinct, when a horrific accident veered her off course and sent her spiraling over the edge. She ended up in another state with another, less dangerous job, or so she thought. On her first day as the Chief of Security at a large hospital in Colorado, someone is murdered in the parking lot. She had unknowingly walked into the unpredictable world of a serial killer, and being the good detective she was, she couldn't turn her back on her training. Helping the police with the investigation, she discovers a member of her own staff is the killer's next target, along with two other women connected to the hospital. Can she catch the madmen before he kills again? Can she save the three women, two of which she is reluctantly falling in love with?
Michele is a spirited woman in her fifties who has given up on ever finding the love of her life. Along comes a young woman in her twenties who challenges Michele in ways she never imagined possible, and convinces her to take a chance on a May to December romance. Michele doesn't expect it to last past June. A new boss, a serial killer targeting her, and falling in love with the young woman sworn to protect her, send Michele's hum-drum life into overdrive. But the nagging question is, what if her new lover is the serial killer? Buy it now!